Video
Who is Chloe Mafia / Chloe Victoria / Chloe Heald? I'm not sure, but check out the videos below. She seems to be a kind of British reality tv star that knows how to make interesting tv.
Snog Marry Avoid? is a British reality TV show on BBC Three hosted by Jenny Frost. It focuses mainly on transforming 'fakery obsessed'or 'Slap addicts' in Britain into natural beauties by stripping them of their skimpy clothes and layers of make-up and giving them a make-under instead of a make-over with the help of POD – the Personal Overhaul Device. (via Wiki)
Chloe Mafia – Interview on This Morning
The X Factor: Chloe Victoria's X Factor Audition (Full Version) – itv.com/xfactor
I don't think much or less of Craig Ferguson. If I was going to watch a talk show at that time it would have been Conan or the end of Kimmel, now it's Fallon or Kimmel. I saw Paul Rudd was going to be on so I checked it out because he is interview gold, and I'll watch him on almost anything. It had a few funny points, like Paul Rudd is very hairy in the trowser department and Paul Rudd's kid is into Live Aid, but for the most part it was just kind of weird.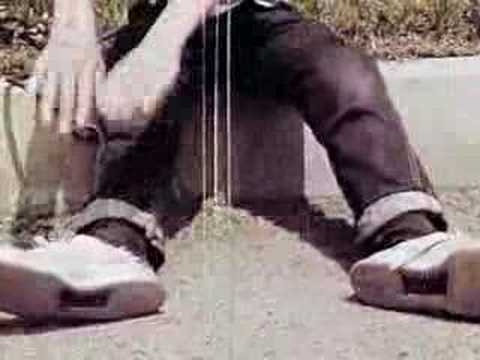 One Got Fat is a bicycle safety film made in 1963. The film is about ten kids, dressed in monkey masks and tails, more about that later, that ride their bikes to the park for a picnic. Nine of the kids meet grisly deaths because they don't follow specific bike safety rules. Rules like, only rides on right side of street, don't ride with someone on your handlebars, yield to pedestrians, and keep your bike tuned up. All very important rules in bike safety.
In fact do you know what happens to you if you don't keep your bike tuned up? You get ran over by a steam roller. It's true, watch the video. You know what happens when you don't license and or register your bike with the proper authorities? Police can't find it when you report it stolen. Then you have to run the one to nine blocks to the park in your monkey mask and your arches collapse. Then you know what happens? Your shoes start on fire. Not as bad as dieing, but very weird. Also in the video. If you ride with someone on your handlebars, well lets just say, I hope you like dieing in the sewer. Watch the video.
Lets talk about bicycle safety. Can we all agree here that maybe riding a bike in a monkey mask, that restricts your vision, might not be a good idea? In fact, maybe if Fil wasn't wearing that mask, he might have saw that steam roller sooner, and had time to stop. Maybe sans monkey masks all nine make it to the park fine. I'm just putting it out there.
One kid does make it to the park, and because he had a basket on his bike he arrives with all the lunches. Not fazed by the reality of watching eight of his friends die on this journey, he eats all the food and gets fat. Hence the name, One Got Fat. What a jerk this kid is. All my friends just died. Welp, more for me! HAW HAW HAW! EAT EAT EAT!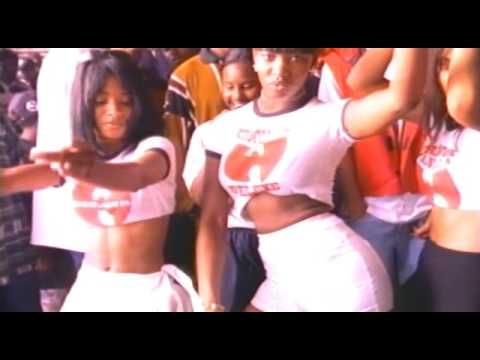 Love this video. This is the video that made me pick up Wu-Tang 36 Chambers from a bargin bin one summer. After listening to that a few times I had to pick up Only Built 4 Cuban Linx which is awesome too. It reminds me of a time when the Wu was young and life was good.
Top 10 Spits On Raekwon – Ice Cream
10) And big up to my french vanillas – Parlez vous, francais, mi amor, merci, oui oui, bon bons and all that good stuff – Raekwon
9) Not a rape patient, you're looking good fly colored Asian – Raekwon
8) See you on Pickens with a bunch of chickens how you're clickin – Ghostface Killer
7) Double dime some time, Ice Cream you got me fallin out – like a cripple, I love you like I love my dick size – Cappadonna
6) Wu-Tang in the cut, for real niggaz what? It's the after party and bitches want to f@#k – Method Man
5) Attitude is very rude Boo, crabby like seafood – Ghostface Killer
4) Who's that queen bee chick, eyes curly black – Raekwon
3) Ice cold bitches melt down when in the clutch – they want there titties sucked, ice cream – Method Man
2) If I was jiggy, you'd be spotted like Spudz McKenzie – Ghostface Killer
1) Only a hard dozen want to be callin me cousin – Cappadonna